Microneedling in Cincinnati OH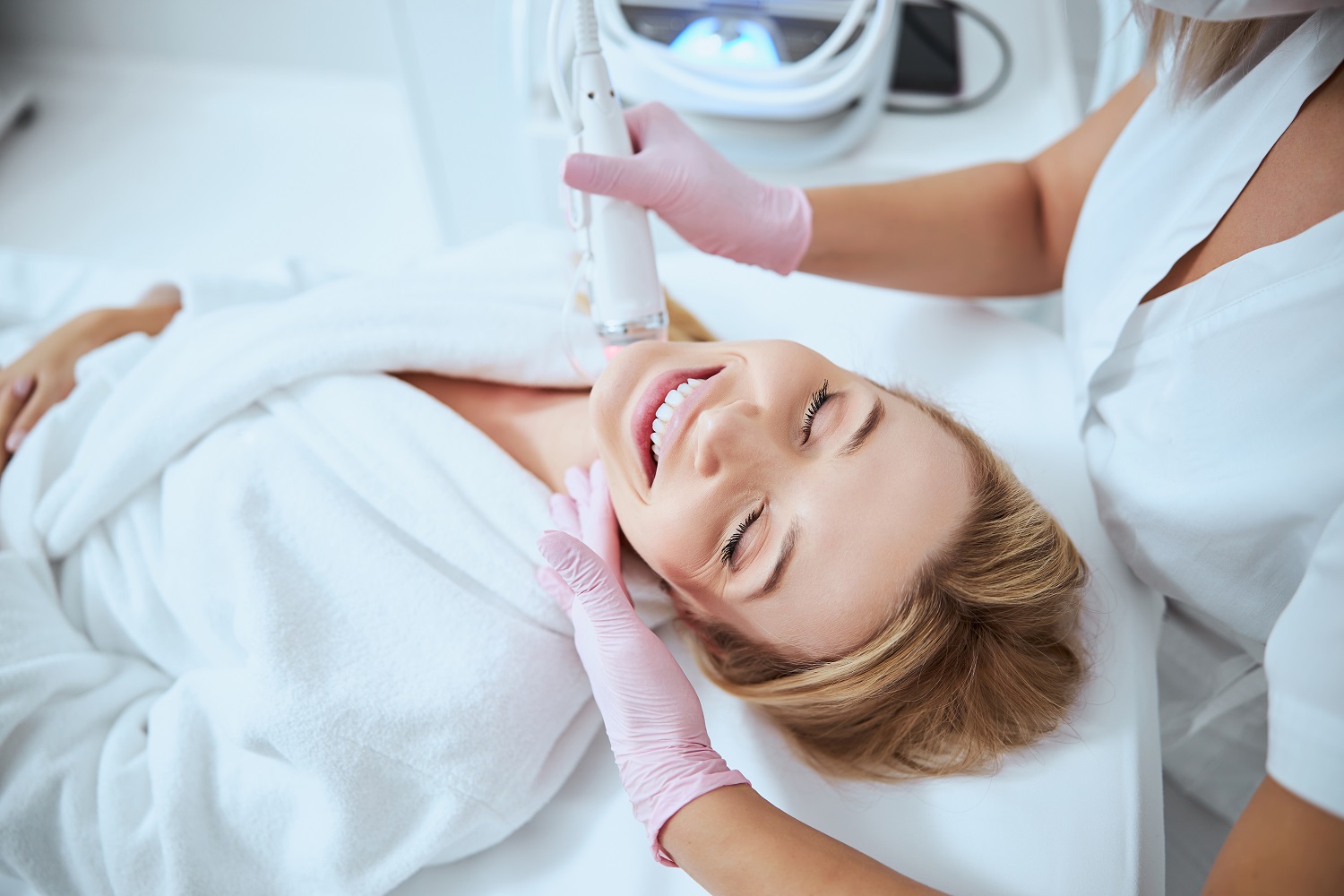 At Clear Eyes + Aesthetics in Cincinnati, we offer microneedling using SkinPen, a specialized device with tiny needles that create microchannels in the skin, stimulating the body's natural healing process and collagen production. This minimally invasive cosmetic treatment can help improve the appearance of lines, wrinkles, scars, and stretch marks on various areas of the face and body, including the cheeks, forehead, neck, décolleté, and abdomen. Microneedling is safe for all skin types and can help address many skin concerns. Patients typically notice an improvement in their skin texture and tone within a few weeks after the treatment, with optimal results achieved after a series of sessions. Book an appointment online with Clear Eyes + Aesthetics and get one step closer to a glowing, youthful complexion!
Microneedling with PRF (platelet-rich fibrin) is a powerful combination treatment that enhances the benefits of traditional microneedling. PRF is derived from your own blood and contains a high concentration of growth factors that promote collagen and elastin production, leading to even better skin rejuvenation results. Adding PRF to microneedling can improve skin texture, reduce lines and wrinkles, and minimize the appearance of scars and stretch marks. It can also help to reduce the downtime associated with microneedling alone. At Clear Eyes + Aesthetics in Cincinnati, we offer this advanced microneedling treatment with PRF to help you achieve your desired skin rejuvenation goals.
Feel free to reach out and ask us anything!